We increase the reach of any event by expanding it to an online live audience.
Prevent event cancellations due to Coronavirus
Live streaming is recommended to help contain Covid-19. This allows the audience to be partially or completely replaced by an online audience.
True broadcast quality
Our broadcasting unit films your event and transmits sound, video and the presentation slides live into the digital event room.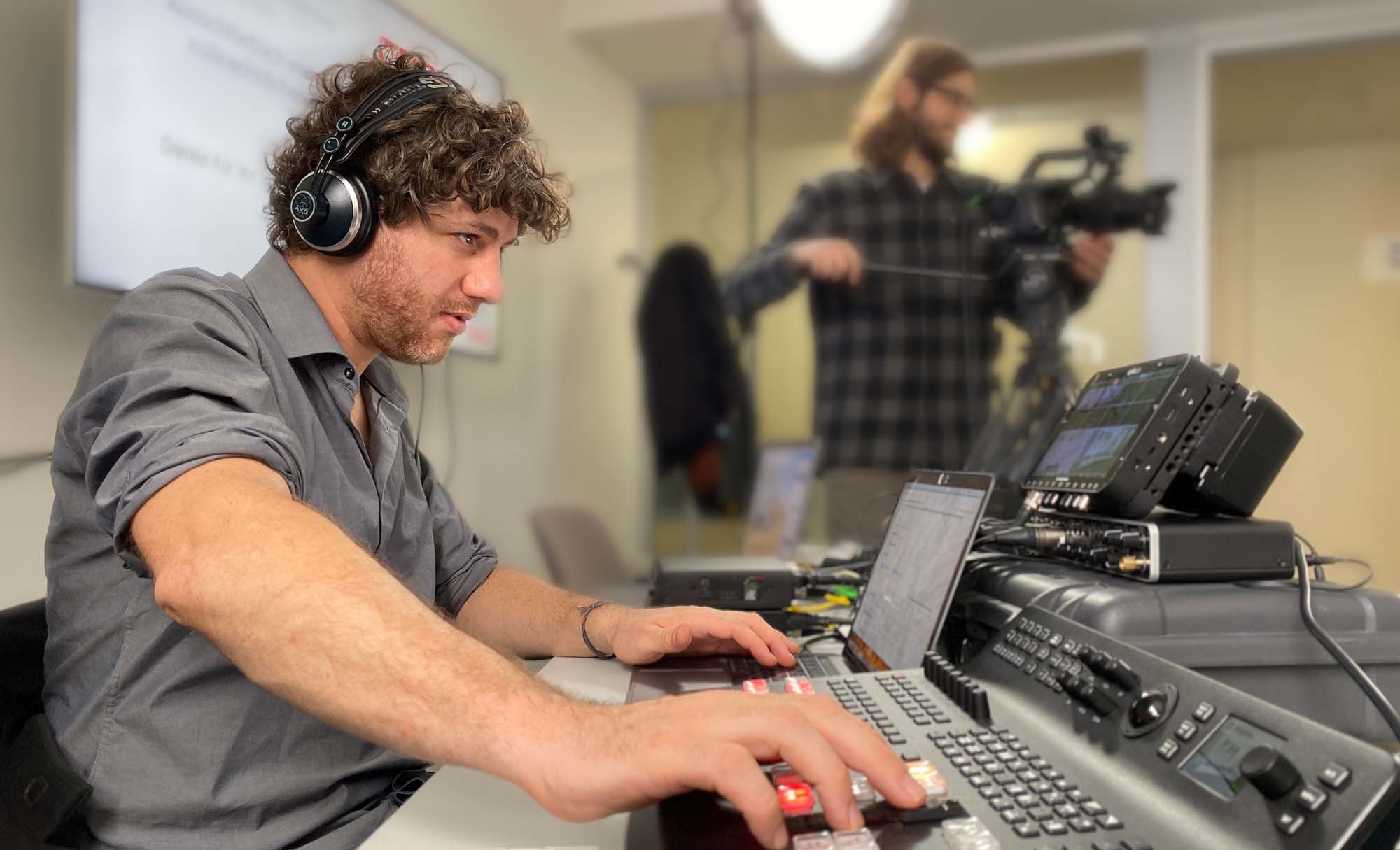 Accessible even on the road
Via laptop, tablet or smartphone, participants can log into the digital event room from anywhere in the world and follow the live stream.
More than just a live stream
A webinar is interactive and allows participants to ask questions in written form or via webcam and/or microphone. Additional features are video recordings, surveys, download of documents.
Full control: free registration or with paywall
Participants register conveniently via a registration page. As organizer you decide whether this participation is free of charge for everyone or if you have to pay a ticket price.
We look forward to advising you without obligation about the potential of event webinars.