A webinar by the fireplace, in a business lounge, an event room or a regular TV studio? Our webinar team brings technology and know-how to any location.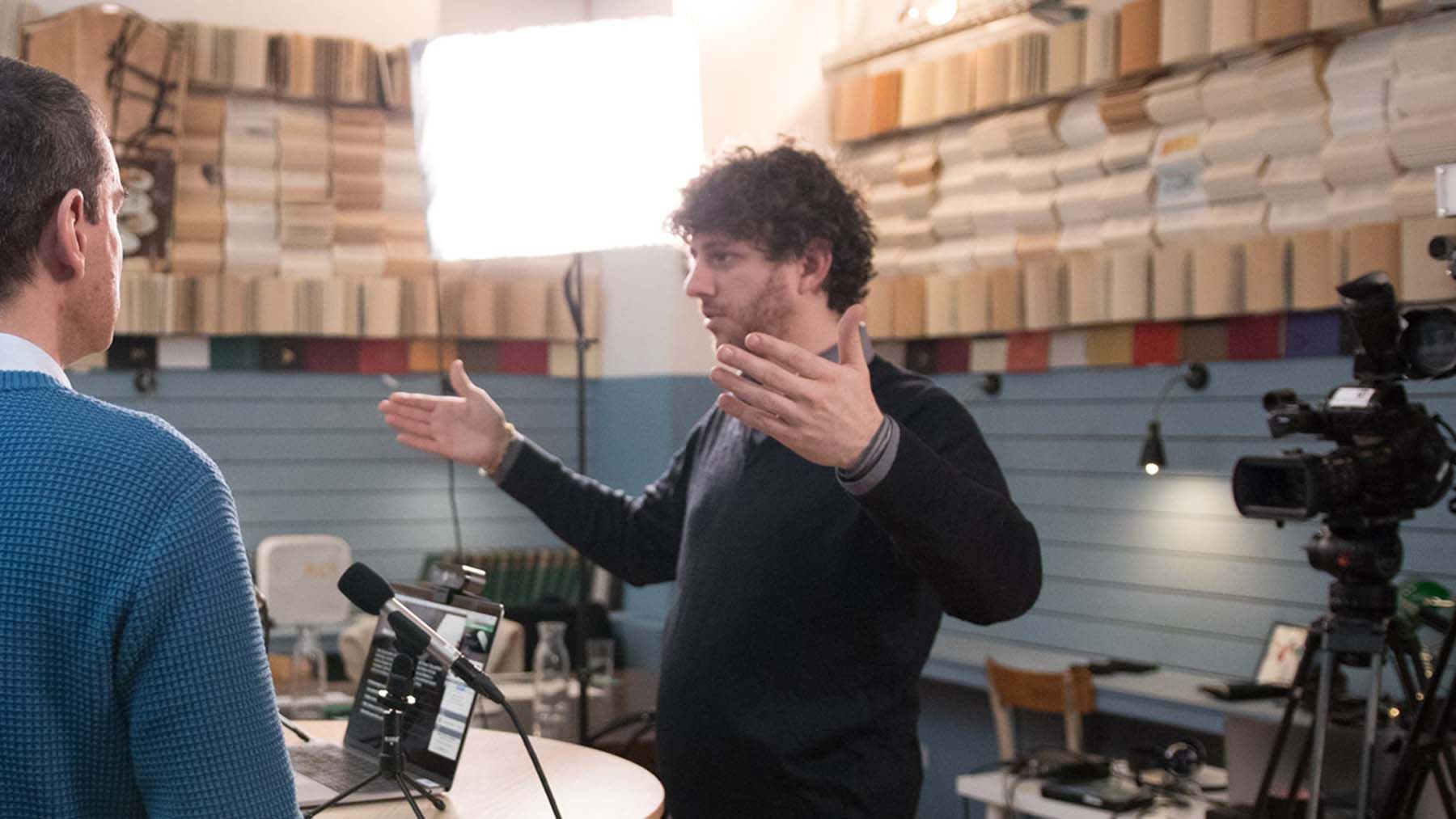 Broadcast quality
Our broadcasting unit films your webinar and delivers sound, video and the presentation slides in highest quality live into the digital event room.
The mobile setup is fully adjustable from one to several cameras, depending on your requirements. This enables an aesthetic and elegant communication for every occasion.
We would be pleased to advise you without obligation about the potential of event webinars.